When a female friendship turns toxic, it can be the most brutal break up of all. Losing a lover, we know the rules so well that they could've been handed down on stone tablets. We rage, we grieve and eventually we move on, hopefully into the arms of someone even more fabulous. When we fall out with a girlfriend there are no rules, no easy reasons why it had to end.
Gwyneth Paltrow made some choice remarks on Goop about a mystery friend, who many people speculated was one time bestie Madonna. "What do you do when you realize that although you many have years of history, and found real value in each other in times past, that you kind of don't like a friend anymore? That, after time spent with this person, you feel drained, empty, belittled or insulted?" She must've known her comments would cause a stir: she herself admitted elsewhere that "I can be mean. I can definitely harbor revenge." It's a dangerous pitfall of a best friend break up: When you've shared your deepest secrets with someone, you can bet that they'll know better than anyone how to turn the knife.
But research shows that a life lived without female friendship can be nothing short of life threatening. A landmark study from Flinders University in Australia revealed that women with more friends lived on average 22% longer and survival rates for both breast and ovarian cancer have been shown to be higher amongst women with strong social networks.
Helen Keller once said that "walking with a friend in the dark is better than walking alone in the light," Not so for the seven twisted literary friendships I explore here. Ladies, let's hope we can do better.
Rachel Samstat and Thelma Rice in Heartburnby Nora Ephron:
In this fictionalization of Ephron's break up from her philandering Washington correspondent husband Carl Bernstein, heavily pregnant cookery writer Rachel Samstat discovers her spouse has been cheating with a woman in their close knit social circle. Lanky schemer Thelma Rice has "a nose as long as a thumb" and the audacity to ask for a carrot cake recipe when she's plotting their elopement. Rachel's revenge is swift and merciless — soon all of Washington are under the erroneous impression that Thelma has a particularly nasty STD. Meryl Streep played the part to perfection in Mike Nicholls's 1983 adaptation.
Sue Trinder and Maud Lilly in Fingersmith by Sarah Waters:
Sue Trinder is a Victorian "fingersmith" — a pickpocket, raised in a den of thieves. Here she's tasked with taking part in a scam: becoming a ladies maid to innocent heiress Maud Lilly and persuading her to elope with a fortune hunter, who will swiftly commit her to a madhouse. The plan proves a disaster. Sue falls passionately in love with Maud, and, once she's reluctantly effected the betrayal, finds she's been double crossed. Maud is far from the innocent she appeared to be, and has made sure that it's Sue who's incarcerated. Sue eventually escapes and, angry and vengeful, tracks down Maud. It turns out to be a thin line between love and hate… and back to love again.
Sophie Applebaum and Dena Blumenthal in The Wonder Spot by Melissa Bank:
In "Dena Blumenthal and Bobby Orr Forever," a chapter in Bank's fabulous second novel, 20-something Sophie Applebaum falls back under the spell of her teenage best friend as she struggles to come to terms with her father's death. Rich kid Dena is the queen of passive aggression, forcing Sophie to eat the rotten brown salad she makes on a Sunday to see them through the week and hiding her phone messages. When Sophie meets Dena's old friend Matthew, on a weekend in the Hamptons, it's love at first sight. But even though Matthew doesn't want Dena, she won't give him up to her smitten roommate without a fight.
Elaine and Cordelia in Cat's Eye by Margaret Atwood:
Teenage girls at their most toxic. Elaine, geeky daughter of an entomologist, moves to Toronto, and is instantly seduced by the wild and charismatic Cordelia. Elaine doesn't have the first clue about the complex codes of adolescence, and is dangerously grateful when Cordelia vows to fix her. Soon she's suffering a reign of terror at the hands of Cordelia and her two hench-women, culminating in her almost being buried alive. When she returns to Toronto decades later she's haunted by the memories, left fantasizing about her one time frenemy suffering a gruesome death.
Anne, Neely and Jennifer in Valley of the Dollsby Jacqueline Susann:
Anne, Neely and Jennifer meet as struggling ingenues in the entertainment business, pounding the streets of 1940s New York in search of fame and fortune. All three make it to the top, but it's a tough business, and soon they're resorting to "dolls" to make it through the day. Uppers, downers, anything they can get their hands on. As life gets increasingly messy, they turn on each other, with ruthless musical star Neely (reportedly based on Judy Garland, who was hired and fired from the 1967 film) starting an affair with Anne's beloved, faithless husband, the gloriously named Lyon Burke.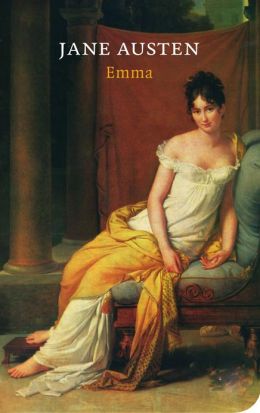 Emma and Harriet in Emma by Jane Austen:
Austen's most sparkling and capricious heroine is an ardent matchmaker, persuading her loyal, timid friend Harriet to turn down a rock solid marriage proposal in favor of netting local vicar Mr. Elton. But the pompous social climber is outraged that she would think he'd dally with someone as low class as Harriet: He only has eyes for Emma herself. In order to be united with her true love, Mr. Knightley — the one person who sees through her scheming and manipulation — Emma must mend her ways. It's only when Harriet shyly confesses her newfound feelings for Knightley that Emma realizes he's the man of her dreams. Will friendship or self interest win out? Never fear. It's Austen — you can bank on a happy ending.
Livvy and Sally in The Last Time I Saw You by Eleanor Moran:
Livvy, the heroine of my new novel
The Last Time I Saw You
, is hypnotized and intoxicated by Sally when she meets her on the first day of college. Charismatic, mercurial Sally is everything that bookish Livvy isn't, and their friendship proves to be an exhilarating rollercoaster, until a shocking betrayal drives them apart. Years later, Livvy gets the news out of the blue that Sally's been killed in a car wreck in New Jersey. As she grows closer to Sally's distraught husband, she starts to have serious suspicions about what really happened. Is she, even now, the only person who can unravel the twisted mind games that Sally played?